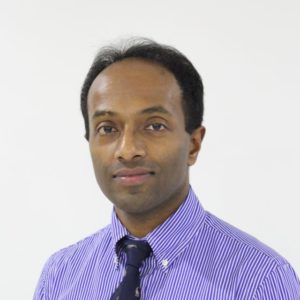 Dr Kajan Kanagasabai graduated from St George's Medical School, London in 1998. He has worked in various hospitals with medical specialities such as General Surgery, Orthopaedics, Women's medicine and Mental Health. He has been practising as a GP since 2003 and became a partner at Mount Avenue Surgery in Brentwood in 2005.
He has extensive experience in minor surgery having  provided this service for his large practice population consisting of 14,000 patients for over 15 years. He regularly updates and audits his service to maintain his high quality of service he provides as the lead Doctor in Minor Surgery.
Locally within Essex, he is an appraiser for other General Practitioners proving guidance and advice for their 5 yearly revalidation with the General Medical Council. Nationally he is an Approved Doctor for Maritime and Coastguard agency (MCA)  providing occupational medicals for Seafarers. He is also  an approved doctor providing occupational medicals for cruise lines including Roayl Carribean, Celebrity, NCL and Oceana.
All services provided are at a Care Quality Commission registered premises.
He currently works as a full-time GP in his busy practice and lives locally with his family in Brentwood.
All services currently provided by
Dr Kajan Kanagasabai
BSc (Hons), MBBS, MRCGP DRCOG, DFSRH, LoCSDI
GMC Reg :4529961
Contact: 07810543766
Email: kkajan16@gmail.com